"The more enlightened our houses are, the more their walls ooze ghosts." ~~
Italo Calvino




Grandfather?
Anderson, SC
May 14, 2011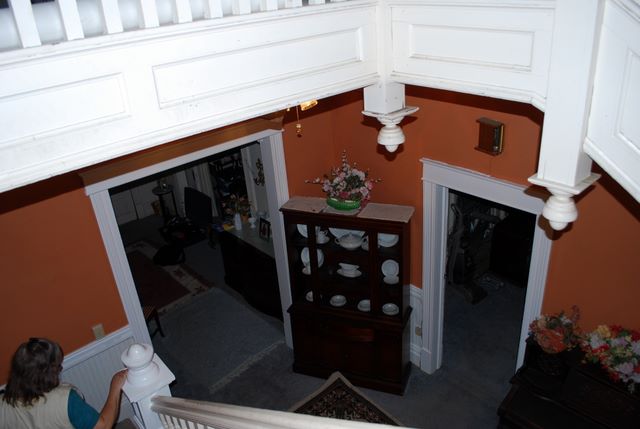 Our hostess leaned forward across the corner of her kitchen table and confided in a quietly earnest voice, "I believe that it may be my grandfather."

It was not the first time the Ghost PRO team had heard similar words, yet such an admission never fails to leave a impression. It is not an easy thing to seriously confess to a belief that your home may be haunted, even more difficult to do so with a group of strangers, so when our clients share their experiences and entrust us with such intensely personal revelations, we are compelled to do our best in order to resolve the nature of those disturbances which rob them of peace of mind and often leave them doubting their own senses.

Our client had contacted us with her story. Unexplained noises and odd occurrences at her home in Anderson left members of her family uneasy and loathe to visit for some time, however, more recently activity of a more tangible sort had begun to be more noticeable. In broad daylight with no one near, an antique china cabinet door had unlatched and opened. The lock was an old-fashioned one that required a firm turn to open, and being located rather high on the door, was well out of the reach of the small grandchildren in the house or an accidental jolt from a passerby.

When our team arrived we found ourselves in front of a large and lovely old home, built in the early twentieth century, solid and adorned with many wonderful architectural details, inside and out, but like any other grand dame confronted by the passage of years, in need of a bit of sprucing up. The TLC the owner had already undertaken was evident. New repairs to the porch, fresh plaster and paint in several rooms, drop cloths and dust covers all pointed to her caring efforts. But, more than just the evidence of time and funds invested, there was clearly the sense of a much deeper attachment. The house had been in the family for decades. The antiques and heirlooms filling its rooms spoke of fond memories cherished from young girlhood when the home had been her grandfather's.

While other team members were setting up, Teresa sat down with our client for an in-depth interview. Aside from suspect noises and the cabinet episode, details of frightening disruptive sleep events and heaters igniting without human help emerged. Most often, these incidents happened when she was alone and without witnesses; she had begun to wonder if her imagination was running wild without rhyme or reason. More questions slowly revealed a pattern to the activity. Though other rooms in the house had not been exempt from the occasional disturbance, the primary focus seemed to be the master bedroom, the same room where the cabinet and troublesome heater were located. The Ghost PRO team centered our attention on that area, and before the night was through, our instruments and cameras had captured evidence which validated our client's descriptions of the unusual & unexplained.

For thirty minutes (an almost unheard of length of time for phenomena to sustain measurable manifestation in the world of paranormal investigation) our team was able to record EMF fluctuations, drops in both temperature and humidity, and visual anomalies with the infra-red camera. On seeing the video where a large orb sweeps in through an open door and disappears behind, our client revealed that a chair in that exact spot behind the door had been the favorite place her grandfather had liked to sit. Although, in the end, we were unable to document anything nearly as unnerving as what the homeowner had experienced, still the fact remained that we couldn't explain or recreate the events and readings despite our efforts to do so. After ruling out the obvious, testing both the likely and unlikely, we were left with a set of circumstances whose cause defied our attempts at definition. We also recorded a few EVPs which seemed to have significance not only for our client whose grandparent was a veteran of World War II, but which might have also been a sign that Grandfather wasn't the only former occupant who still exhibited an interest in the house and those beneath its roof.

The science of paranormal research is not an exact one, and often leads to more questions than answers, but in those cases, as in this one, having even one answer is enough to put to rest nagging doubts and calm unresolved fears. Whether the precise "who" and the exact "why" behind our client's experiences have been explained or accounted for may be an issue open for debate, yet one fact remains a certainty. Strange things happened in our client's house the night Ghost PRO investigated, and for once, she wasn't alone when they did. ``Janet McDonald, LadyJEM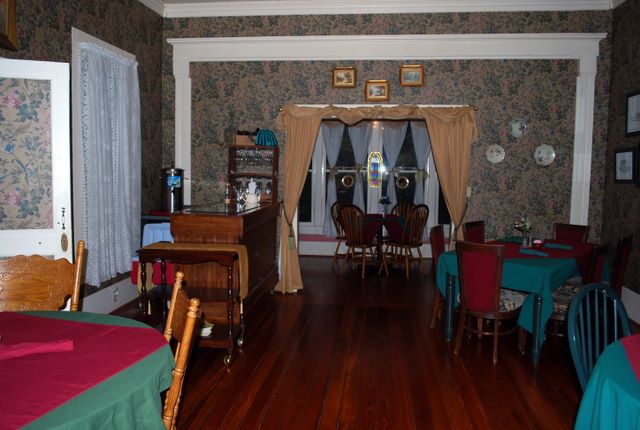 Could you be entertaining an extra guest at your dinner table?