"The one who follows the crowd will usually go no further than the crowd. The one who walks alone is likely to find herself in places no one has ever been before.~~ Albert Einstein
"Life is not a journey to the grave with the intention of arriving safely in a pretty and well preserved body, but rather to skid in broadside, totally worn out and proclaiming. "Wow, what a ride!" -~~author unknown but sometimes attributed to motorcycle racer Bill McKenna.


Road Trips!
Through the Veil Paranormal and Metaphysical Conference 2012
Atlanta, GA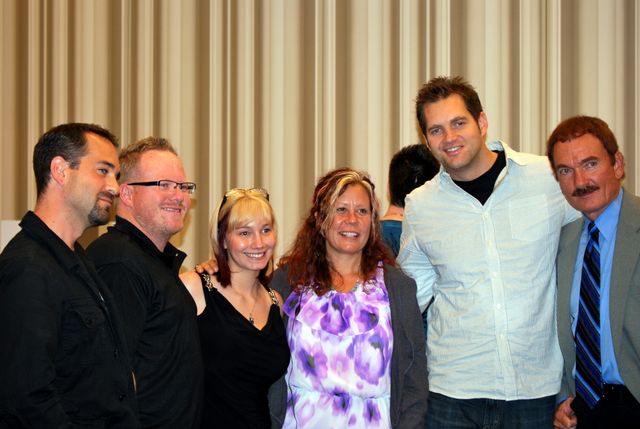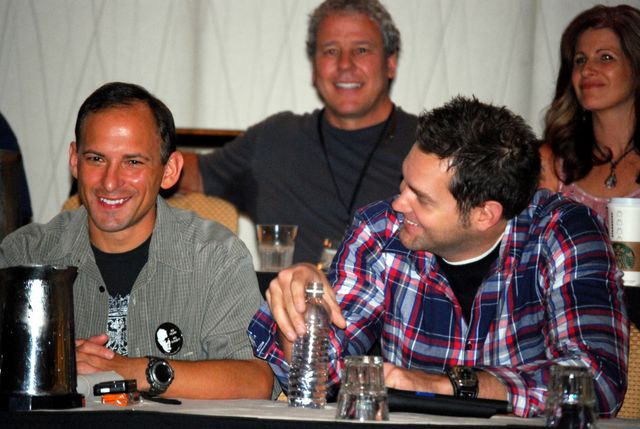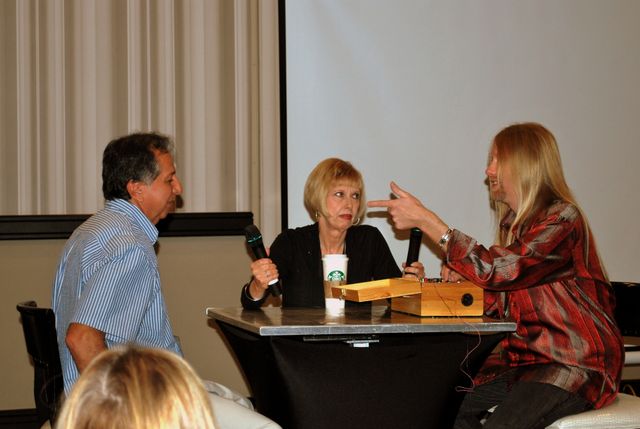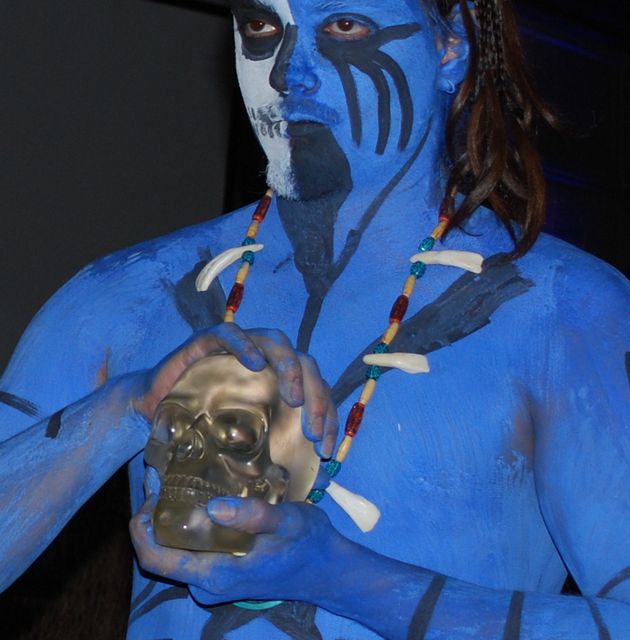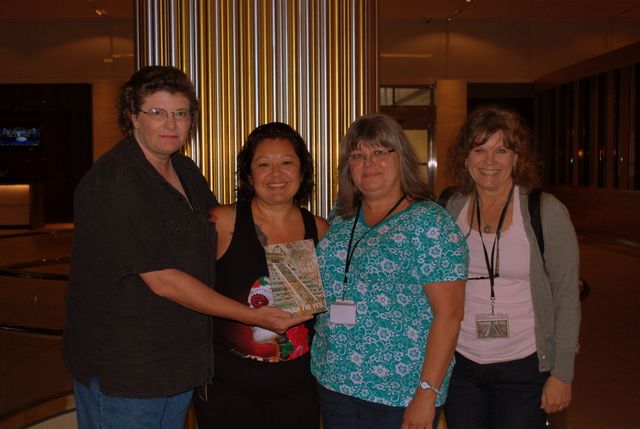 Another Magical Weekend at Through the Veil Paranormal and Metaphysical Gathering This was year four of another amazing Through the Veil Paranormal and Metaphysical Conference in Atlanta - and the fourth for the Ghost PRO team for this wonderful weekend. The stellar lineup of speakers included: keynote speaker spiritual leader Panache Desai, plus psychic medium Chip Coffey of Psychic Kids, Ben Hanson of Fact or Faked, psychic detective John Oliver of Haunting Evidence, Jonas Elrod of "Wake Up - The Film", UFO abductee and author Travis Walton, researcher Larry Flaxman, author of "11:11 - The Time-Prompt Phenomenon", clairvoyant paranormal investigator Dakota Lawrence, Lisa Williams of Life Among the Dead, Ghost Cop paranormal researcher and investigator Stacey Jones, Joshua Gates of Destination Truth, Christopher Moon and the Telephone to the Dead, psychic Paula Huff, medium Don Simmons, Paranormal PopCulture's Aaron Sagers, shaman Sylina Buehne, mediun Carl Woodall, psychic channel Sandy Anastasi, illusionist Aron Houdini, and, of course, Michelle Griffin. The weekend included a ghost hunt at Callanwold mansion and a side trip on our way home to visit the Georgia Guidestones. This weekend was absolutely amazing. Please join us next year for this life-changing event. photos
~~~~~~~~~~~~~~~~~~~~~~~~~~~~~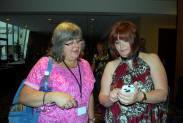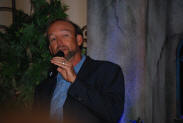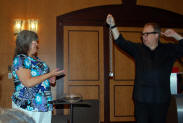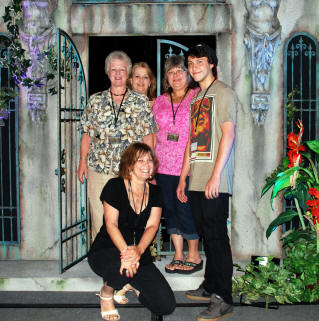 2011

The 2011 featured guests were: James Redfield, Chip Coffey, Mary Occhino, John Oliver, Jon Stetson and Panache Desai, along with: Michelle Griffin, Aaron Sagers, Aron Houdini, Marie D. Jones, Larry Flaxman, Christopher Fleming, Jennifer Wallens, David Schrader, Don Simmons, Stacey Jones, Herman and Kathy Trader, Lauretta Hannon, Paulina Cassidy, Carl Woodall, and Edy Nathan. This year we were accompanied by students and friends from the Ghost Hunting 101 class for an amazing weekend of learning about the newest research in the paranormal community and reconnecting with friends. Cat and Mariel finished out the weekend with a wonderful Psychic Skills workshop led by Jon Stetson. 100% of the proceeds from the workshop went to charity (ASPCA is Jon's pet cause -- excuse the pun) as do all proceeds from the entire weekend. Yes, indeed! All speakers donate their time to share their We cannot say enough about the wonderful time that was had by all of the Ghost PRO team and Friends who attended!

We love these links from 2011's speakers:

http://www.throughtheveil.org http://www.celestinevision.com http://panachedesai.com http://www.chipcoffey.com http://www.johnjoliver.com/about.php www.darknessradio.com http://www.pro-magic.net/performers/aron-houdini.php http://www.mysterious-america.net/jonesflaxmaninte.html http://www.jonstetson.com http://paranormalpopculture.com http://www.celestialwhispers.com http://www.staceyjonesghostcop.com/hunts.php

2010

Ghost PRO team members Cat and Mariel attended the Through the Veil Paranormal and Metaphysical Conference in Atlanta this past Summer. Mariel joined in on a ghost hunt at famed Anthony's Fine Dining Restaurant, led by John Zaffis, and was able to film the capture of many EVP heard that evening using the PX ghost box, a device that allows spirits to communicate in real time. This clip is one of several posted on YouTube. See all the clips and photos here.

2009 We and our new friends found plenty of unexpected paranormal activity to investigate right at the conference we attended in Atlanta at the very first Conference in 2009 .While there, we had an unique opportunity to conduct a "mini-investigation" in the conference lobby with conference pal Sandra Lynn Sparks in which "Lizzie" made herself known. The results are posted on YouTube. View the video here!

The investigation had a happy postscript as

Sandra Lynn researched the events of that evening to learn the identity of "Lizzie" and we were finally able to "Meet Lizzie at last!"

The Ghost PRO team never knows what amazing surprises we may experience when or where. Read about Lizzie here! Mariel had a session with Haunted Times' Christopher Moon with the Frank's Box. The Frank's Box, named for Frank Sumption, who refined it, was originally developed by Thomas Edison. He called it his "Telephone to the Dead". Read about Chris Moon and the Frank's Box here at hauntedtimes.com.