Meet Cat
Secretary ~ Investigator
Spiritual Intuitive ~ Ordained Minister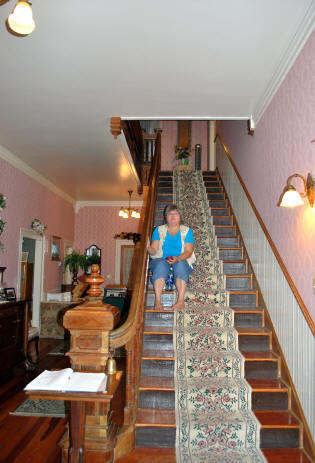 Born in Ohio, I moved to upstate SC 26 years ago. I am a mother of four, grandmother of eleven plus a great grandbaby on the way, service coordinator for a private material handling corporation by day…and a spiritual intuitive when the spirits beckon.
As a child, I had many paranormal experiences that frightened me which led to a lifelong fascination with the topic. About 17 years ago, I realized that these events were not going to stop and that I needed answers, beginning what I believe will probably be lifelong research in my quest. I now know that the term "paranormal" covers so much more than ghosts and spirits – that is just the tip of the iceberg.
My quest for answers has also led to a spirituality unlike any I have ever known previously. It has led to me to study like I've never studied before for greater understanding about why we are here and where we go from here. It's an ever evolving thing for me and I love learning new things.
While I no longer have any doubt that ghosts and spirits do exist in our world, I still love finding that concrete proof to show to others. I love sharing what I have learned with others and love seeing someone's face when they realize that they have just listened to or experienced something paranormal.

I am now doing readings. If you are interested in having a reading done, please contact me at cat@ghostpro.org.

Favorite quotes:
"There comes a time when the mind takes a higher plane of knowledge but can never prove how it got there." ~ Albert Einstein
"When the solution is simple, God is answering." ~ Albert Einstein
"Magic is what we call any science we do not understand." ~Arthur C. Clarke
Visit Cat's Paranormal Corner @ http://www.claircat.blogspot.com/